Dedicated to Kiyo Yuriko Yamazaki
How happy I would have been if Kiyo were still alive.
 That was the first thing that came to my mind when I learned that the album "Feeling Like A Child" would be reborn after 42 years. Kiyo(Kiyoaki Nakamura), Nakajima and I were classmates in junior high school. We were both involved in music from that time and were very prominent in our school. When we became high school students, Chabo(Shyunya Hashimoto) joined us and their blues band, "Milk House," played B.B. King and other blues bands at the high school festival where Mr. Miura, Mr. Noguchi, and I attended. Looking back, that festival was the first time we met the members of "Presents". Kiyo and I have known each other for a long time, as if we were family. When I first heard the remastered version, his voice came to me and I couldn't help but get excited. I can't tell you how many times I played the soundtrack over and over, wanting to hear Kiyo's voice and guitar playing in the old days. The first two songs on the A-side that Kiyo wrote are really good and fresh even when I listen to them now. Kiyo, who never stopped loving music, your living proof has come back to life in such a wonderful album!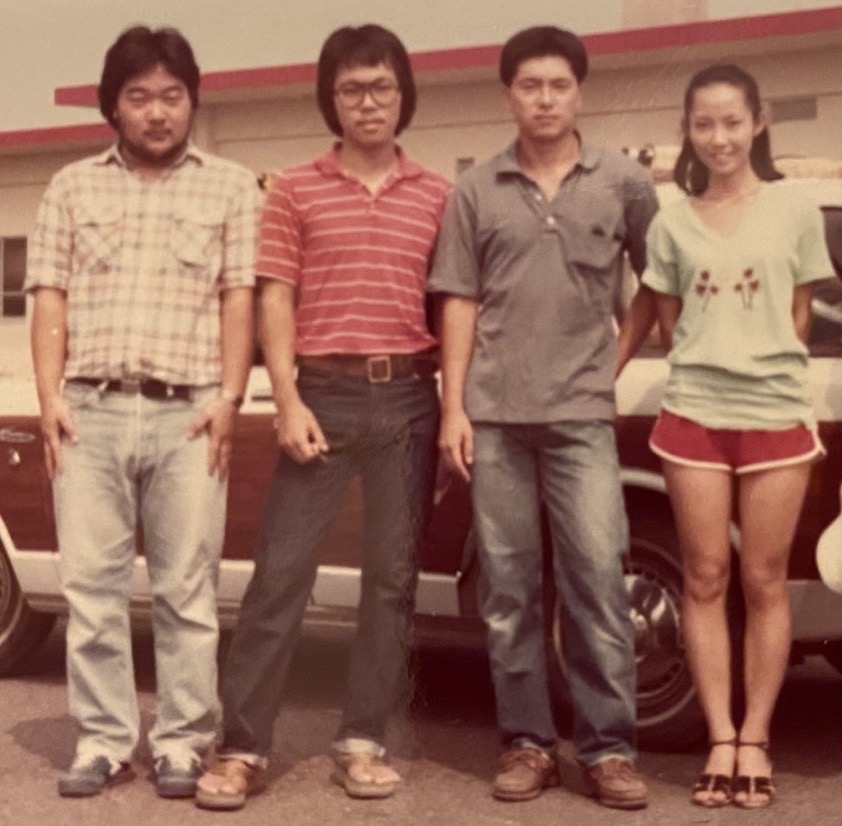 About Recording Reiko Hibino (Makita)
I think it was about a year after I started working that I was approached by Mr. Miura and Mr. Noguchi, my classmates from elementary school, to participate in record production. I was so brazen that many of my bosses at work bought the record, and even now, whenever I meet them, they say, "Reiko forced us to buy the record at that time, didn't she? I don't remember much about the recording at that time, but when I listen to my own songs again now, I almost blush because they are so poor. However, I remember how I used to love to sing without thinking, and I feel like I want to continue to face the songs straight. The individual songs are wonderful, but I think this album is like a painting that depicts the bond between everyone. I would like to thank everyone who was involved in the production of this album and for the opportunity to participate.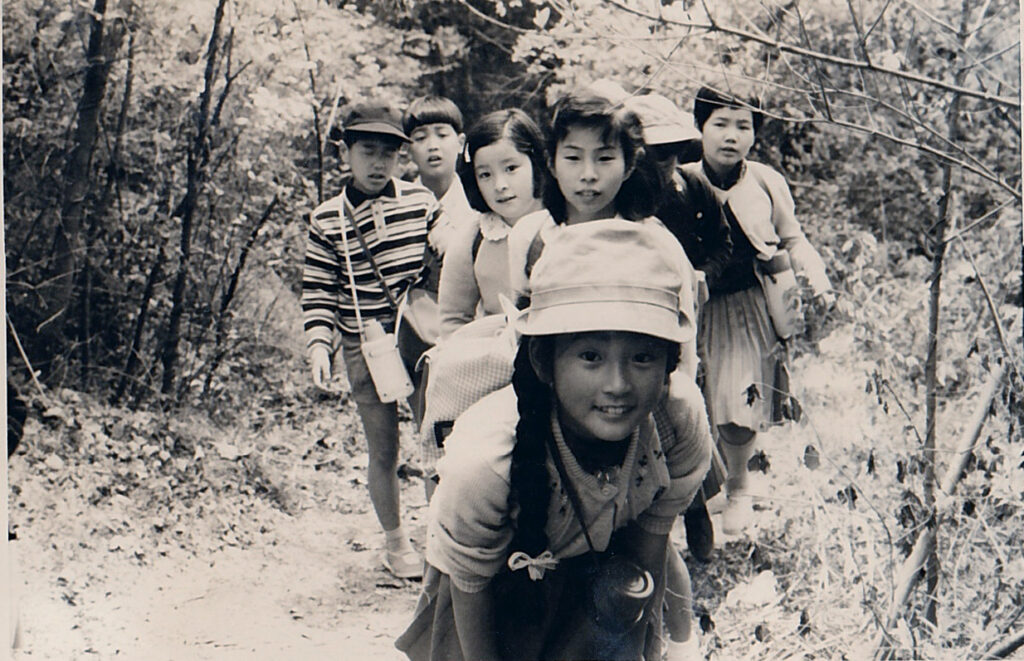 Drummer and Musical Activities Tadashi Noguchi
 Fumio Miura and I were in the same class in the fifth grade and started playing together, but we were always playing pranks and there was not the slightest indication that we were going to form a band in the future. Reiko Hibino, the vocalist, was also a classmate. At the time, there was a GS boom in town, and I had a yearning to be a drummer on TV. I went to junior high school with Miura, and we played Beatles songs several times in class and at school music recitals. It was also around this time that I acquired a drum set, I put down my savings and bought a Pearl Twin-Tum Thunder King. High school, again with Miura here. Miura became interested in multiple recording at this time, and we recorded The Who's "Pinball Magician" with me playing drums and vocals, Miura playing guitar and bass (also on guitar). At first, the band in high school mainly copied British hard rock bands such as Cream and Led Zeppelin, but our musical style changed little by little, and in the second year, Miura switched guitars and bass for each song, and there was another member who switched keyboards and bass, and then there was a drummer. It was around this time that I met the members of Presents, but I don't remember much about the sound image, although I do remember the image. In high school, Yuriko Yamazaki, a member of the chorus, was a classmate of mine.
 After graduating from high school and wasting time for two years, I entered university and joined the light music club there. Later, guitarist Kiyo also joined the band. The band played mostly original music, but their repertoire included songs by Steely Dan and David Sanborn. After graduating from high school, I listened to Eric Clapton, the Doobie Brothers, and Steely Dan, and gradually turned my ear to crossover and jazz, and it was around this time that I met my favorite drummer, Steve Gad. I was 22 years old when Presents was recorded, and I was still working with the band after Miura left. After entering college, my drum set was naturally Yamaha, but the toms were YD7000 series. The snare was a 9000, and the cymbals were a mix of Paiste and Zildjan, which I took to live houses and school festivals. Of course, I also recorded Presents with this drum set. This set is still at my parents' house, and the snare and cymbals will return to active use in the live performances described below.
 Time passed and a few years ago, a classmate from junior high school asked me to start a band in the basement of his house, and I resumed my activities. Around the same time, I was invited to attend an alumni meeting of the circle to which my college band belonged, and I began to play drums at the live concerts organized by the alumni association. I also played a few songs with Miura at these gigs.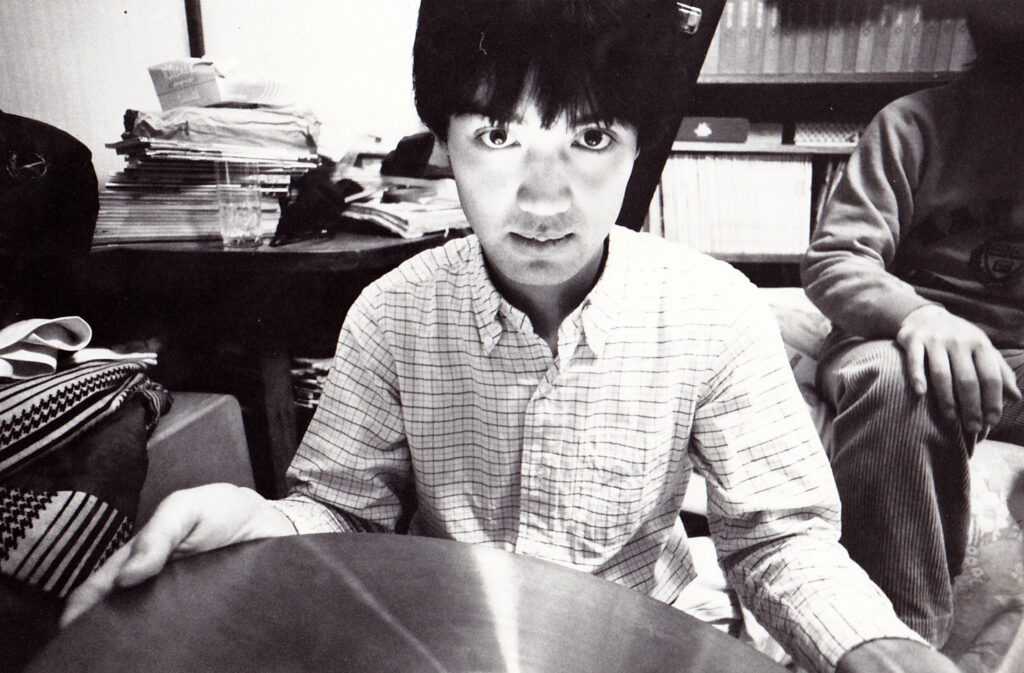 Flashback Shunya Hashimoto
 Looking back on it now, it is hard to believe that 42 years ago, 1980, at the age of 22, we all wrote lyrics and music in a very short period of time, brought everything from drum sets to amplifiers to a small room (11 square meters / 118 square feet) of Fumio Miura, Nakano, Tokyo, and recorded it at home for an LP record in two weeks. It must have been possible because "you were young at that time" (by Spiders: 60′ GS Popular band). Of course, it would not have been possible without Miura's passion and leadership, who strongly led the project. He procured audio equipment such as TEAC 8-tracks decks, mixers, and microphones for home recording, found brass section members to add depth to the sound for three songs, prepared horn arrangements, did the mixing, and found a record pressing company that would take care of the work at a reasonable price. The process of finding a record pressing company that would take care of the work for a reasonable price, and then making the LP by the end of March, just before I was about to start work, was a huge feat.
 My memory is a little fuzzy as to how we decided on the arrangements of the instrumental parts for each of the nine songs. I think they probably brought their own songs and decided on the spot how they would do it. Miura had been writing original songs since high school, so he must have been used to it, and Kiyo was a melody maker who played the guitar, so it must have come naturally to him. However, for the remaining three members, it was a heavy homework load even though it was only one song each, and I don't think they were able to do it until the very last minute before the deadline. However, when these nine songs were put together into this album, I can honestly say now that it was quite a good combination, thanks in large part to the order of the songs.
 As mentioned in Miura's production story, the members themselves had almost forgotten about their own recordings after 42 years, but a record company HMV happened to find them in a second-hand store and asked "Who made these records? Who among the members would have expected such a Cinderella story? Perhaps the only one who knew about it was Kiyo, who passed away 15 years ago, and it may have been a gift sent to surprise us.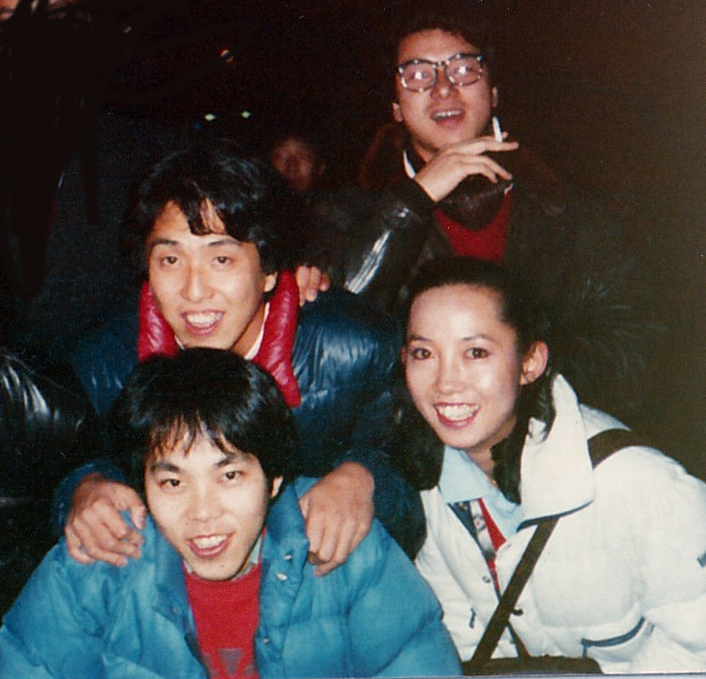 Reunion with this album  Takeshi Nakajima
 I had known Fumio Miura since high school, but we met by chance at the University (Keio University) entrance ceremony and began to play together frequently. I think it was his idea, but as a musician, I took part in a project to be able to play in the background of a diva, something I had always longed to do. We went to Miura's room, a small studio, every day to practice and record for a short, intensive period of time. I hope the sound reflects the close proximity we felt to each other, literally at home. We drove to Chofu in Miura's white 117 Coupe (Isuzu) late at night for mixing of the finished tape recording. We couldn't spend a lot of time there to keep costs down, but I missed going there while listening to Stevie Wonder.
 I was 22 years old at the time, 1980. and although I did not play an instrument as hard as I did in school, replacing it with a salesman's attaché case… After this recording, I hardly touched an instrument for nearly 30 years. These days, I enjoy tracing and playing along with famous bassists such as James Jemerson and Robert Popwell. But it is a little regrettable that I didn't think of using my favorite bassist or someone else's playing as an inspiration back then, when there was no YouTube, music notation software, or even the Internet. There are some things I wish I had done a little better 42 years ago, but listening to it again, I was surprised to find that I had played it this way.